Fall blooms come in an array of colors, and they can instantly add charm to your garden, front porch, or entryway.


Plant Trees, Shrubs, & Roses
October is an ideal time to plant deciduous trees, shrubs, and roses in Tennessee. The cooler weather encourages plants to root quickly and the soil is generally easier to work since it's not as cold and mucky as it can be in the spring.
If you buy a plant that has already lost its leaves, don't worry. It is just dormant and will the leaves and flowers will return in the spring.


Plant Ornamental Vegetables
October is also a great time to plant cool-weather vegetables in your garden. Crops such as kale, cabbage, collards, lettuce, carrots, mustard, onions, Brussels sprouts, cauliflower, beets, and garlic can all be planted in early to late October.
Ornamental cabbage is one of the most colorful plants that you can plant in the fall. Ornamental kale will also add a lot of color and volume to an outdoor space.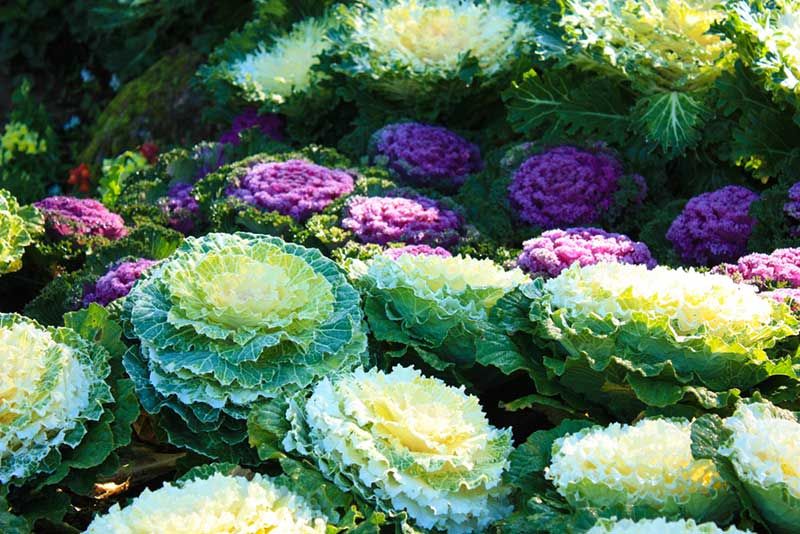 Plant Trees, Shrubs, & Roses
Spring-flowering bulbs such as tulips, daffodils, and crocus should be planted in October and November. Larger bulbs are best planted 8 inches deep; smaller bulbs 4 inches deep. You can use pots or plant your bulbs in large clumps of the same color. Chrysanthemums will look great in potted plants around your garden, especially if you have multiple colored blooms during the fall. Find them in orange, yellow, and purple.