5 Modern Holiday Decorating Ideas
Deck the halls this holiday season with these creative, modern Christmas decorations. Though it's an age-old tradition, that doesn't mean you can't update classic looks with modern Christmas decor that reflects your style and the aesthetics of your home!
1. Wooden Beads for a Modern Christmas Tree
Natural wood makes a perfect choice for modern Christmas tree decorations, like the simple wooden garland seen here. Geometric shapes add a touch of visual interest to the strands of wooden beads. Pair this with your favorite modern Christmas ornaments, or let it adorn your tree by itself for the perfect minimalist look.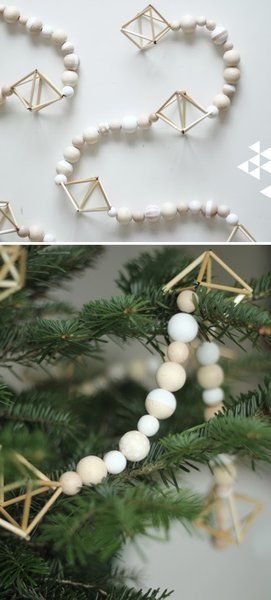 2. Get a Stunning Modern Tree Topper
This gold-toned geometric tree topper creates a nice finishing touch when it rests atop your modern Christmas tree. It's simple and understated, yet elegant and modern.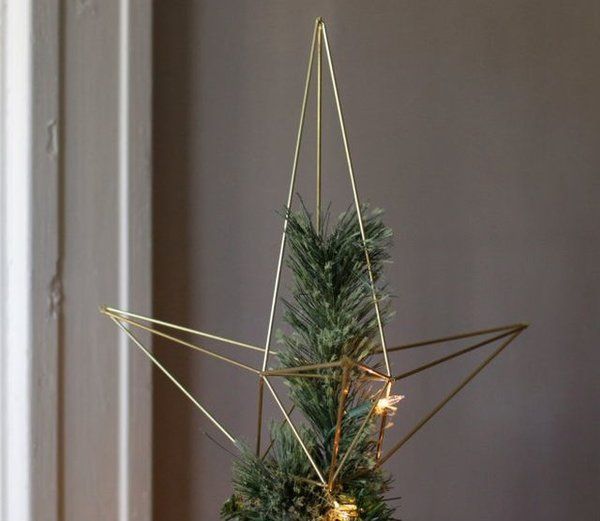 3. Understated Ornaments Make a Statement
We adore these modern Christmas ornaments by Czech designer NAJLETO. Handcrafted from white porcelain and shaped with clean lines, this monochromatic set lends a minimalist vibe to your modern Christmas decor.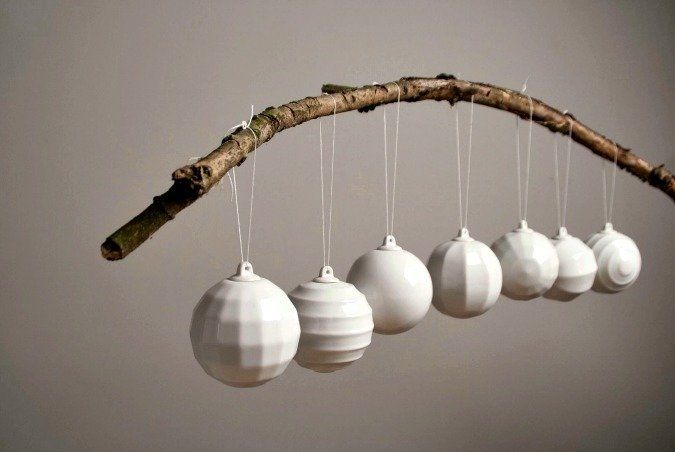 4. Create Your Own Black & White Ornaments
If you're looking to DIY your modern Christmas decor this year, check out these simple black and white orbs inscribed with holiday-inspired messages! All you need to create these are the ornaments, a white paint pen, and a black Sharpie. These modern Christmas ornaments are a great way to stay on budget and update the look of your tree.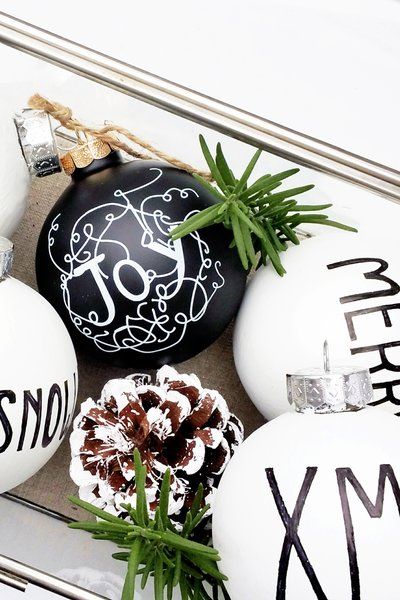 5. Add a Touch of Blush or Blue
You don't have to use traditional holiday colors such as red and green anymore, you can easily create a warm, inviting ambiance in your home this winter with on-trend colors that blend with your style and decor!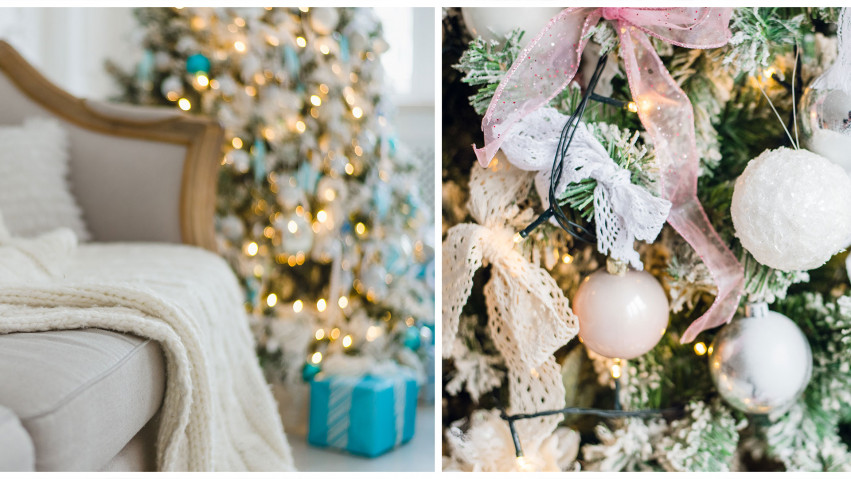 Try Out These Amazing Cookie Bar Recipes!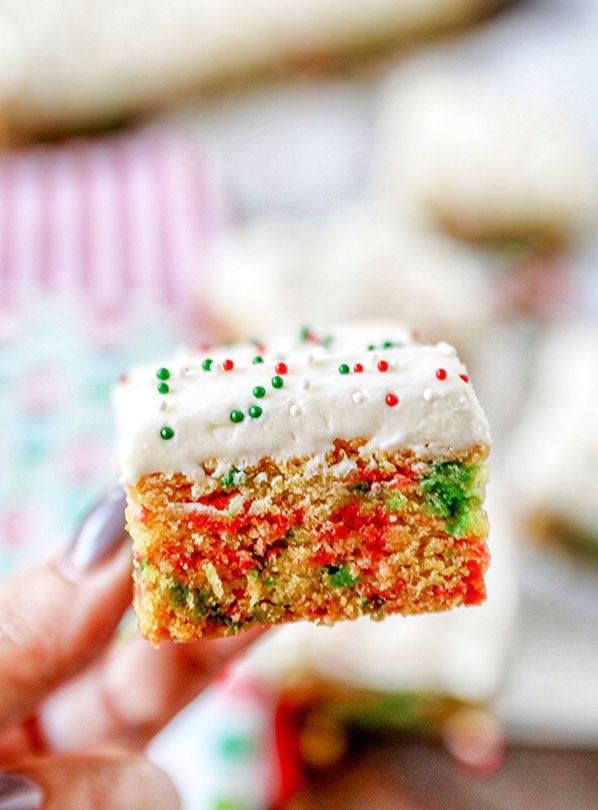 Christmas Sugar Cookie Bars
Frosted with homemade buttercream and packed with festive Christmas sprinkles, these sugar cookies bars are great for gift giving or serving a crowd.
Dark Chocolate Cranberry Bars
Dark Chocolate Cranberry Magic Bars are a symphony of flavors and textures. They are easy to make and beyond delicious!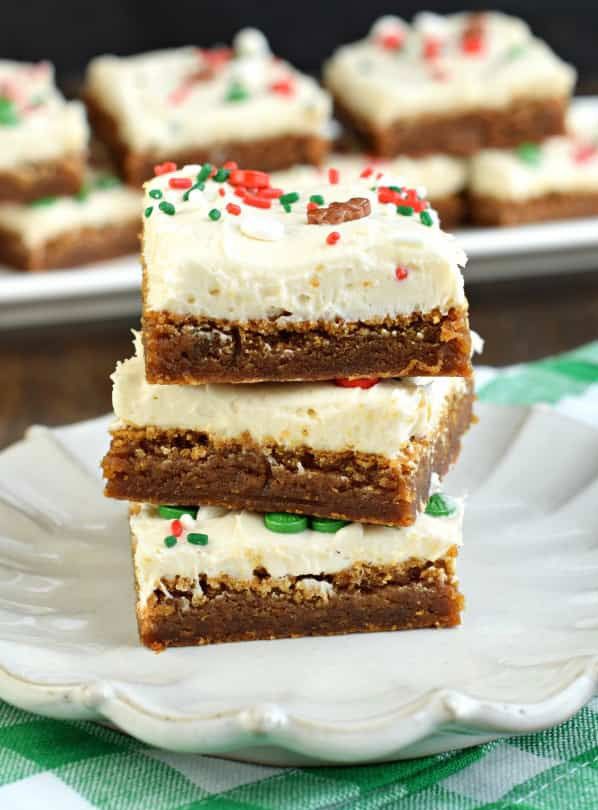 Gingerbread Cookie Bars
Hate making cutout gingerbread cookies? These Gingerbread Cookie Bars are soft and chewy and topped with a delicious cream cheese frosting.
Since 2014, existing home inventory has fallen an average of 15% from November to December. That means 15% less competition on the market if you list your home during the winter. You could sell your house faster because buyers have fewer homes to choose from!
Get started on listing your home!
With these helpful tips and the right real estate team, hopefully selling your home in the winter won't feel like such an overwhelming task. We know you are probably busy this time of year, so we've put together some resources to help you check everything off your home-selling list.
Download our free Guide to Listing Your Home!